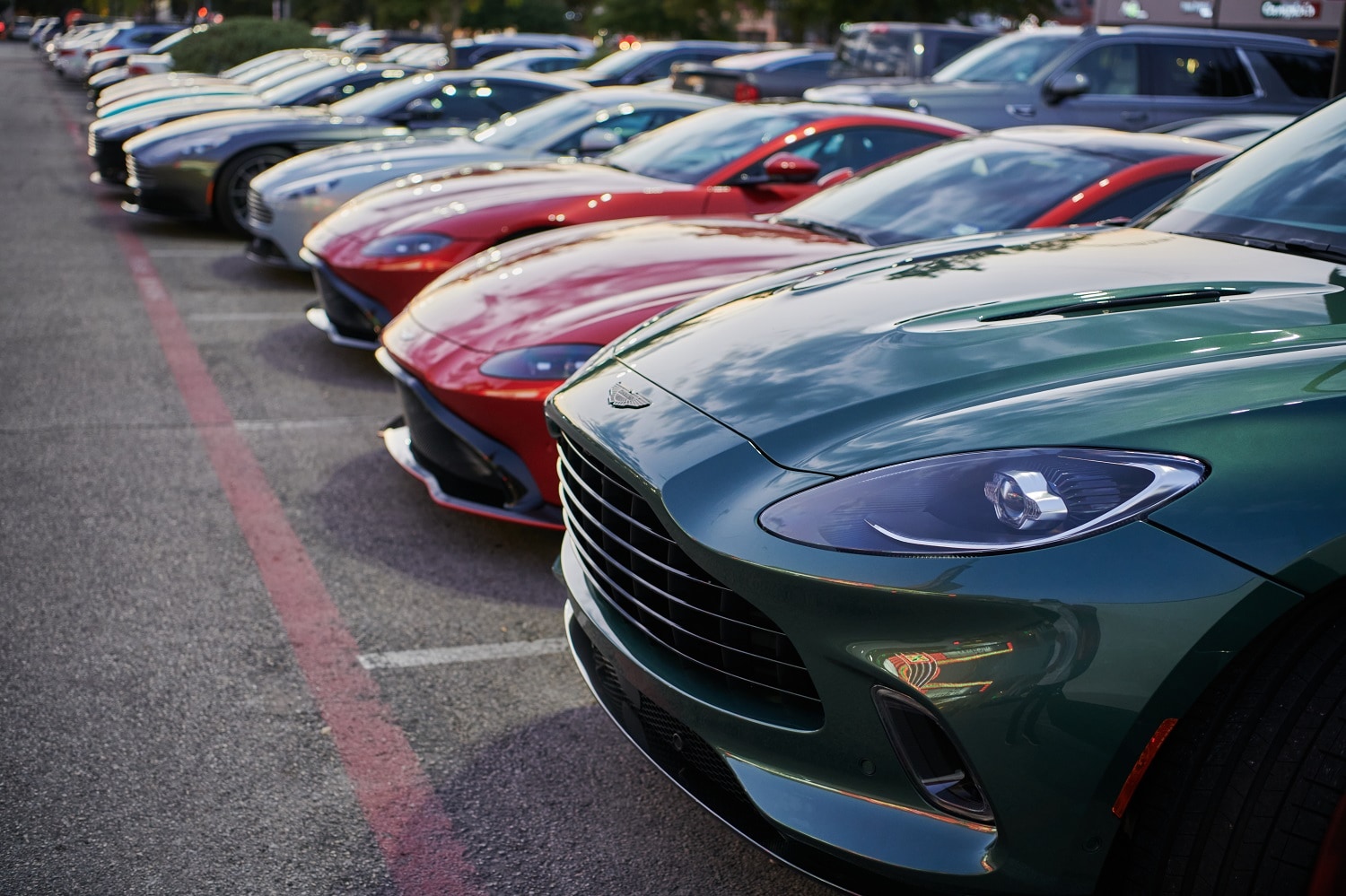 DALLAS, TEXAS (October 15, 2021) – On Tuesday, October 5, 2021, Aston Martin Dallas, part of Avondale's Premier Collection, showcased the 2021 Aston Martin DB11 and DBX at a private event and premiere of the 25th James Bond film, No Time to Die. Guests arrived at the iconic Dallas Inwood Theater in their own Aston Martins and were treated to an elevated first look of the film. The Inwood Lounge reopened for beverages and hand-passed movie theatre fare of gourmet hotdogs, popcorn, pepperoni pizza bites and specialty sliders were served before guests took their seats in the main auditorium. General Sales Manager Kurt Fegraeus of Avondale and Aston Martin Dallas welcomed a full house to enjoy the special premiere of the much anticipated film which features several classic and modern Aston Martin models.
VIP guests included local jeweler Nick Boulle. Boulle is also featured in the upcoming October episode of INTERSECTIONS, an Avondale Original web series & podcast which brings together business leaders, entrepreneurs, artists, athletes, and creative visionaries. You can subscribe to INTERSECTIONS on YouTube, Spotify, and iHeartRadio. Event attendees were the very first in North Texas to see James Bond's highly anticipated return to cinema in the latest 007 film that features four iconic Aston Martin models from past, present and future. The Aston Martin Valhalla debuts as a first-time showcase in the film, while the DB5, the classic Aston Martin V8 and the super GT - DBS all return as seen in previous 007 films.
The Aston Martin Valhalla is the first of its kind, indicating a new definition of the Aston Martin brand. The Valhalla is an all-new sports car that introduces an unprecedented experience to drivers with cutting-edge hybrid technology. A formidable technical showcase built with aerodynamics and electronics expertise forged in Formula One, Valhalla's sole focus is to immerse drivers in a new kind of supercar driving experience.